PORT-AU-PRINCE, Haiti (AP) — In the ruins of a tropical hideaway where jetsetters once sipped rum under the Caribbean sun, the abandoned children tried to make a life for themselves. They begged and scavenged for food, but they never could scrape together enough to beat back the hunger, until the U.N. peacekeepers moved in a few blocks away.

Advertisement



The men who came from a far-away place and spoke a strange language offered the Haitian children cookies and other snacks. Sometimes they gave them a few dollars. But the price was high: The Sri Lankan peacekeepers wanted sex from girls and boys as young as 12.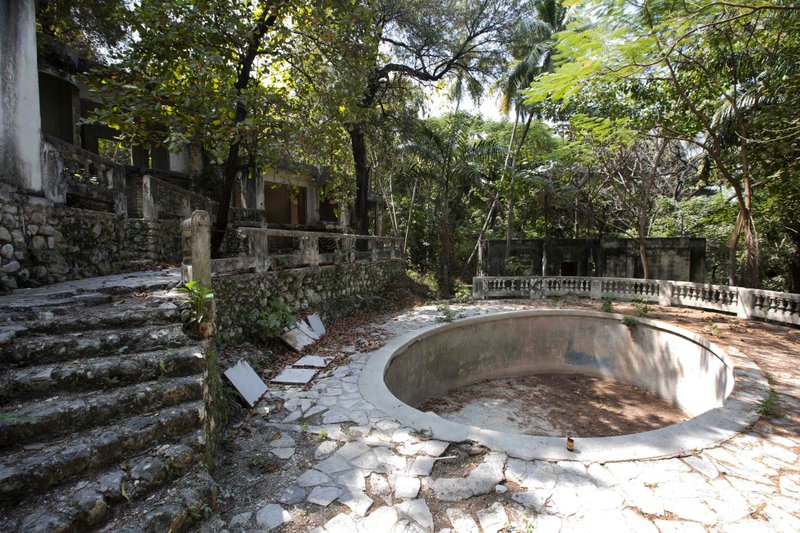 The remains of Habitation Leclerc in Port-au-Prince, Haiti. (AP Photo/Dieu Nalio Chery)

"I did not even have breasts," said a girl, known as V01 — Victim No. 1. She told U.N. investigators that over the next three years, from ages 12 to 15, she had sex with nearly 50 peacekeepers, including a "Commandant" who gave her 75 cents. Sometimes she slept in U.N. trucks on the base next to the decaying resort, whose once-glamorous buildings were being overtaken by jungle.

Justice for victims like V01 is rare. An Associated Press investigation of U.N. missions during the past 12 years found nearly 2,000 allegations of sexual abuse and exploitation by peacekeepers and other personnel around the world — signaling the crisis is much larger than previously known. More than 300 of the allegations involved children, the AP found, but only a fraction of the alleged perpetrators served jail time.

Legally, the U.N. is in a bind. It has no jurisdiction over peacekeepers, leaving punishment to the countries that contribute the troops.

The AP interviewed alleged victims, current and former U.N. officials and investigators and sought answers from 23 countries on the number of peacekeepers who faced such allegations and, what if anything, was done to investigate. With rare exceptions, few nations responded to repeated requests, while the names of those found guilty are kept confidential, making accountability impossible to determine.

Without agreement for widespread reform and accountability from the U.N.'s member states, solutions remain elusive.

Here in Haiti, at least 134 Sri Lankan peacekeepers exploited nine children in a sex ring from 2004 to 2007, according to an internal U.N. report obtained by the AP. In the wake of the report, 114 peacekeepers were sent home. None was ever imprisoned.

In March, U.N. Secretary-General Antonio Guterres announced new measures to tackle sexual abuse and exploitation by U.N. peacekeepers and other personnel. But the proclamation had a depressingly familiar ring: More than a decade ago, the United Nations commissioned a report that promised to do much the same thing, yet most of the reforms never materialized.

For a full two years after those promises were made, the children in Haiti were passed around from soldier to soldier. And in the years since, peacekeepers have been accused of sexual abuse the world over.

In response to the AP's investigation, the U.N.'s head of field support said Wednesday the international body was aware of shortcomings in the system.

"We believe we are advancing in the right direction, especially with the secretary-general's new approach," said Atul Khare who heads the U.N. department in charge of peacekeeper discipline and conduct. "Improving the assistance provided to victims, who are at the heart of our response, is fundamental."

Khare also said the organization was working with member states to hold perpetrators to account.

In one particularly grim case in Haiti, a teenage boy said he was gang-raped in 2011 by Uruguayan peacekeepers who filmed the alleged assault on a cellphone. Dozens of Haitian women also say they were raped, and dozens more had what is euphemistically called "survival sex" in a country where most people live on less than $2.50 a day, the AP found.

Haitian lawyer Mario Joseph has been trying to get compensation for victims of a deadly cholera strain linked to Nepalese peacekeepers that killed an estimated 10,000 people. Now, he is also trying to get child support for about a dozen Haitian women left pregnant by peacekeepers.

"Imagine if the U.N. was going to the United States and raping children and bringing cholera," Joseph said in Port-au-Prince. "Human rights aren't just for rich white people."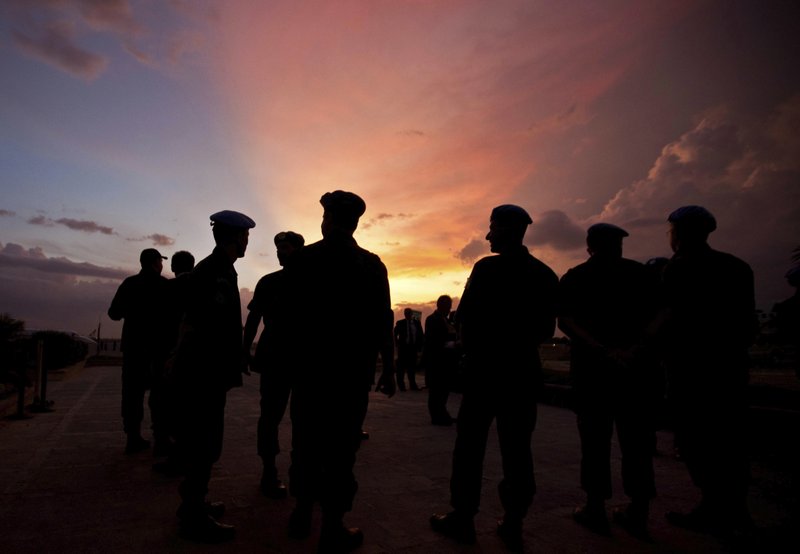 Silhouettes of U.N. peacekeepers from Brazil at the airport in Port-au-Prince, Haiti. (AP Photo/Eduardo Verdugo)

U.S. Sen. Bob Corker agrees. The Tennessee Republican, who chairs the Senate Foreign Relations Committee, has been calling for reforms in the United Nations. He may well get them under President Donald Trump, whose administration has proposed a 31 percent reduction to the U.S. foreign aid and diplomacy budget. Corker and U.N. Ambassador Nikki Haley want a review of all missions.

Corker recalled his disgust at hearing of the U.N. sexual abuse cases uncovered last year in Central African Republic.

"If I heard that a U.N. peacekeeping mission was coming near my home in Chattanooga," he told AP, "I'd be on the first plane out of here to go back and protect my family."


To read more, please visit: https://apnews.com/e6ebc331460345c5abd4f57d77f535c1?utm_camp...