Woman kicked out of pool for wearing a one-piece swimsuit, fiancé claims
A Tennessee woman's story has gone viral after her fiancé claimed she was kicked out of her apartment complex pool for wearing a one-piece swimsuit.

Advertisement



Tyler Newman recounted the incident on his Facebook wall Tuesday. The Knoxville resident claims he and his fiancée, Tori Jenkins, were at the pool when Jenkins was told by a building manager she either needed to change her bathing suit, cover up with shorts or leave the pool they pay a fee to help maintain.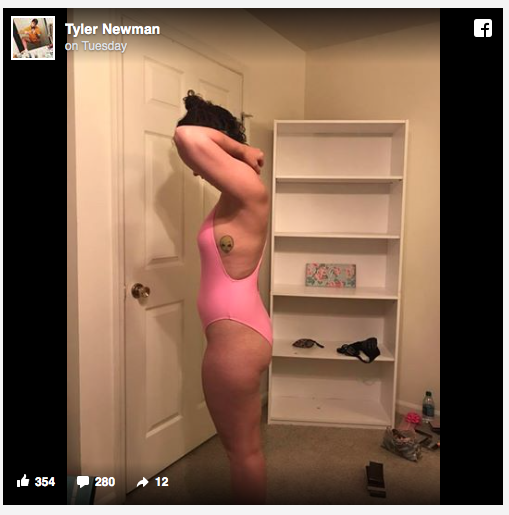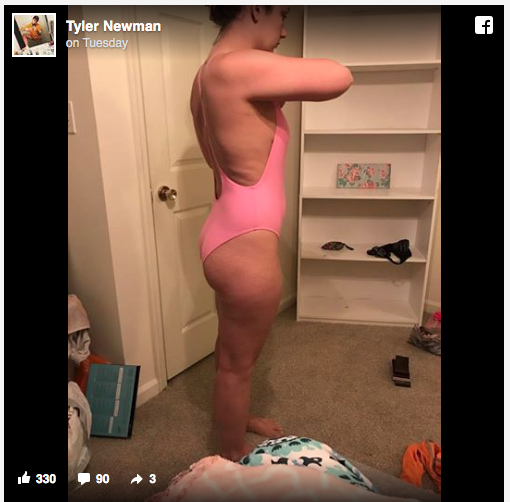 The couple was told there had been complaints about Jenkins' "thong" bathing suit. Jenkins went to the apartment office to take up the matter in private, where she was then confronted by the leasing consultant.

"In the office, the leasing consultant (who, for now, I will not name) insisted upon letting Tori take her picture to show 'how inappropriate' her bathing suit was, and instructed her to look into a mirror at her own body," Newman wrote. "She was told that the leasing consultant wouldn't want her own kids around Tori."

He wrote that after Tori explained her swimsuit is not a thong but fits a certain way because she has a larger butt, the consultant allegedly began body shaming Tori, telling her a "normal bathing suit covers your entire butt." He also claims she was told that there are a lot of teenage boys in the complex and she doesn't "need to excite them."

The apartment complex was not immediately available for comment.

Newman expressed his frustration over Jenkins being called out simply because of how her clothes fit her body type.

"Today my fiancée was told that she is less important than how men feel around her. That Tori is less important than a man's urges to be sexual towards her. I think she's the most beautiful woman in the world, but I also respect her. I would never make her or any other woman feel less than what she's worth because of her outfit or her looks."

This isn't the first time a situation like this has happened. A North Carolina college student was reportedly kicked out of her school gym for wearing a crop top, which sparked debate about whether she was unfairly targeted based on her sex.


To read more, please visit: http://disq.us/url?url=http%3A%2F%2Fwww.foxnews.com%2Flifest...