Nestled amid the high-end shops, art galleries and traffic of Manhattan's SoHo neighborhood, blueberries and raspberries will flourish in a rooftop garden come springtime.

Advertisement



Rosemary and sage perfume the air, while four chickens strut in a coop surrounded by a canopy of hops shading them from the midday sun.

The kitchen staff of the Crosby Street Hotel head to the rooftop to collect the eggs and tends to the habanero peppers, just a few flights from the Prince Street subway station.

In a world where farm-to-table has become a catchphrase, hotels around North America are joining the movement with their own produce-rich gardens and farms.

And it's not just happening at hotels located near leafy pastures and fertile fields. Urban properties like Crosby Street are getting into the act with vertical, raised and rooftop gardens augmenting their kitchens' shopping lists.

These 10 hotels are upping the freshness ante, hoping guests will appreciate the quality of house-grown vegetables and their lighter carbon footprints.

The Lodge at Woodloch, Hawley, Pennsylvania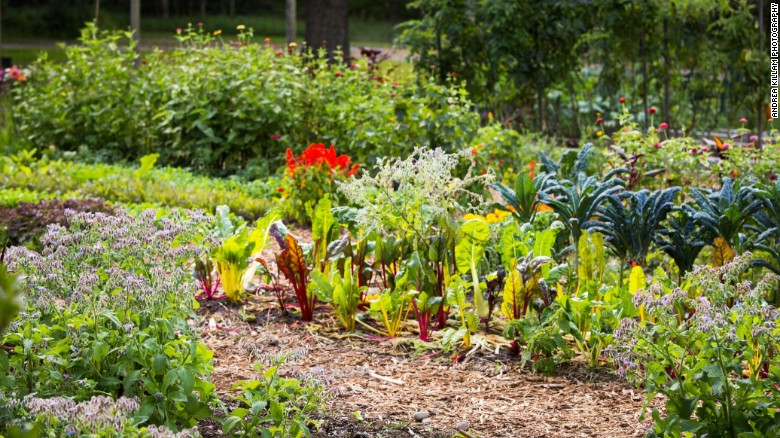 The Lodge at Woodloch offers health-conscious cuisine.

Located in a rustic corner of Northeastern Pennsylvania, the Lodge at Woodloch offers health-conscious cuisine accented with goods grown in its three leafy gardens. This lakeside hotel and spa hosts vegetable-focused tasting dinners in the whimsical garden shed, complete with wine pairings.

Gardening classes, greenhouse tours and workshops on composting accompany the taste of baby greens, tomatoes and just-dug radishes.

Herbs grown in the Healing Garden are blended into essential oils for the spa's Rosemary Awakening and Lavender Garden Dream signature spa treatments, for the ultimate in natural pampering.

The Lodge at Woodloch, 109 River Birch Lane, Hawley, PA 18428; +1 800-966-3562; Starting nightly rates are $259 (midweek) and $379 (weekend)

Blackberry Farm, Walland, Tennessee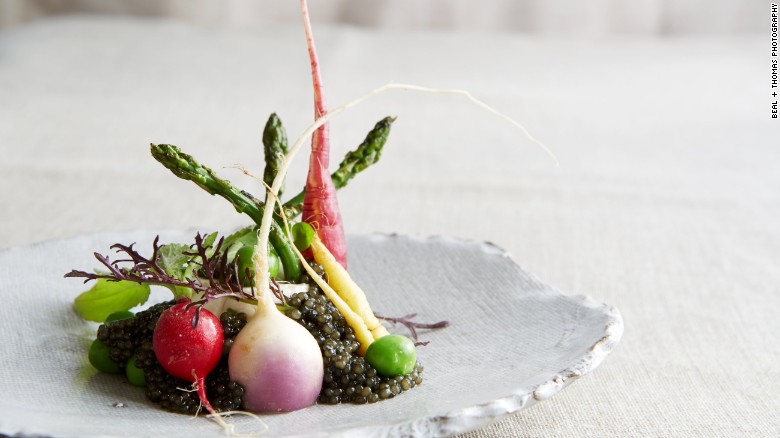 Blackberry Farm's produce ends up on the plate.

Back-to-the-land types and celebrities alike flock to exclusive Blackberry Farm, situated on a scenic swath of countryside in the Great Smoky Mountains that has been farmed for centuries.

The resort continues traditional agricultural practices to grow a wide assortment of fruits, vegetables and herbs that appear on the James Beard Award-winning restaurant's menu. It's a bastion of seasonality, overflowing with tasty root vegetables and farmhouse cheeses produced on site.

Blackberry Farm, 1471 West Millers Cove Road, Walland, TN 37886; +1 865-984-8166; Starting nightly rate is $895

Crosby Street Hotel, New York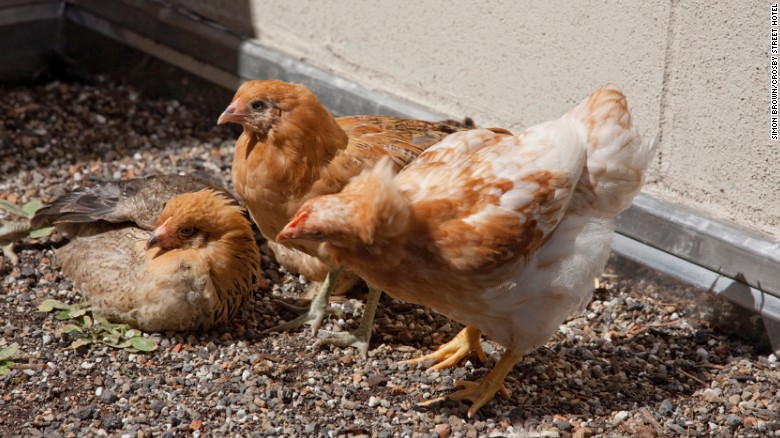 Crosby Street's four Araucana chickens supply the kitchen with pale blue eggs.

It's hip to be green at the Crosby Street Hotel in SoHo, which has a cool, cosmopolitan vibe and a garden on the 12th floor. The rooftop is home to a lovingly nourished urban fruit and vegetable patch.

It produces crunchy radishes for the hotel's breakfast sandwich, spring greens as an accompaniment to the Crosby burger and Instagrammable pansies as an edible garnish for afternoon tea. The four Araucana chickens lay fairytale-pretty pale blue eggs, adding a pinch of nursery rhyme ambiance.

Crosby Street Hotel, 79 Crosby Street, New York, NY 10012; +1 212-226-6400; Starting nightly rate is $675

Omni Amelia Island Plantation Resort, Florida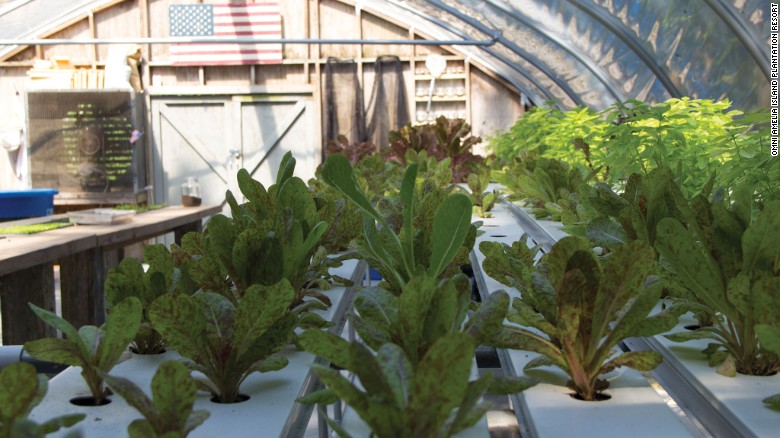 Omni Amelia Island's Sprouting Project includes a greenhouse and organic garden.

The sprawling Omni Amelia Island Plantation Resort is home to the Sprouting Project, an aquaponic greenhouse and expansive organic garden. It's an Eden of spotted strawberry vines and juicy blackberry bushes, with folksy hand-written markers adorning the herb beds.

Menus at the resort's nine dining establishments (a tenth is seasonal) reflect the day's harvest and bright flavors, including Satsuma oranges and figs. The prolific pepper patch includes a wide variety of chili peppers, from mild to firehouse-hot, used in the chef's hot sauce. The dessert menu is loaded with honey-laced sweets, compliments of the on-site apiary.

Omni Amelia Island Plantation Resort, 39 Beach Lagoon Road, Amelia Island, FL 32034; +1 904-261-6161; Starting nightly rate is $319

Congress Hall, Cape May, New Jersey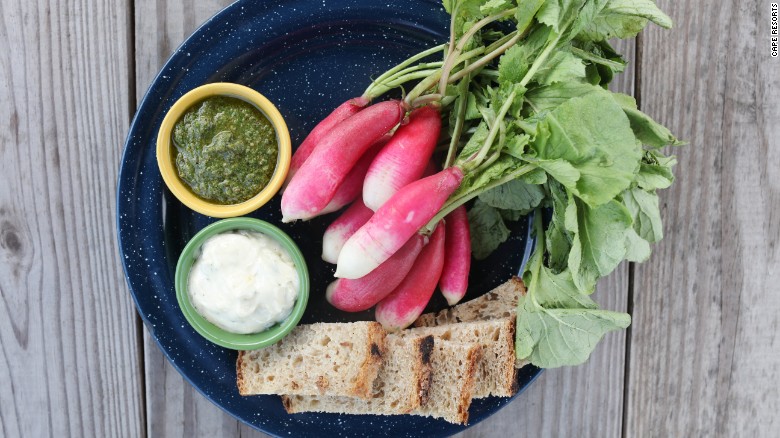 Congress Hall's fresh produce makes a picture-perfect plate.

In seaside Cape May, the venerable Congress Hall operates the 62-acre Beach Plum Farm, nestled in protected wetlands over a mile from the hotel.

Visitors can bike over to marvel at the robust raised beds of produce that supply the hotel's kitchen with pesticide-free tender spinach, zesty radishes and crisp asparagus. Tomatoes are synonymous with this corner of New Jersey and the farm's plum variety are jarred and used in the hotel's pizza sauce all year.

During seasonal festivals, hotel guests and the public are both welcome to assist with spinning honey out of the comb, collecting and washing eggs and digging for sweet potatoes.

Congress Hall, 200 Congress Place, Cape May, NJ 08204; +1 609-884-8421; Starting nightly rate: Spring starting rate is $119 and summer is $329

Woodstock Inn & Resort, Vermont

With a mushroom glen and recently planted fruit orchards, the Woodstock Inn & Resort's eateries have their own holistic food supply, thanks to the resort's 2.5-acre Kelly Way Gardens.

Located a little over a mile from the inn, master gardener Benjamin Pauly nurtures more than 200 varieties of vegetables, many of them heirloom varieties, including 65 distinct types of tomatoes. Edible flowers, including bachelor buttons and nasturtiums, may add a decorative touch to the just-picked offerings.

Pauly and executive chef Rhys Lewis work in tandem to ensure guests experience gastronomy straight from the ground. Dishes like garden tacos packed with roasted cauliflower, carrots and homemade salsa are tempting to even confirmed carnivores.

Woodstock Inn & Resort, 14 The Green, Woodstock VT 05091; +1 888-338-2745; Starting nightly rate is $249

Fairmont San Francisco, California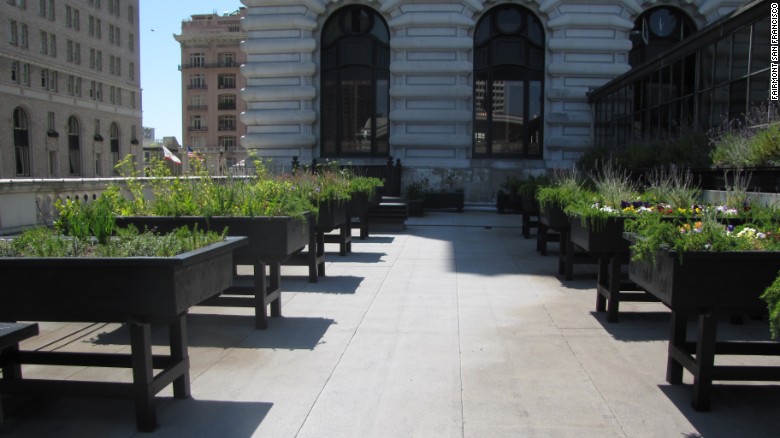 The Fairmont San Francisco's rooftop garden adds flair to its cuisine.

In cosmopolitan culinary big-shot San Francisco, an array of Mediterranean herbs and Meyer lemon trees are infusing edible energy into the old-world Fairmont San Francisco's 1,000-square-foot garden. Hotel-grown rosemary, thyme, oregano, cilantro and lavender add panache to the bar's cocktails and infuse the menu with seasonal flavors.

The architectural star of the garden is the wild bee hotel, a wooden structure built to provide bees with a place to nest. It ensures a plentiful production of the hotel's prized honey, used liberally in salad dressings and as an accompaniment to the hotel's well-established afternoon tea service.

If the weather isn't cooperating, guests may glimpse the garden through floor-to-ceiling windows in the rooftop foyer without having to step outdoors.

Fairmont San Francisco, 950 Mason Street, San Francisco, CA 94108; +1 415-772-5000; Starting nightly rate is $329

Chablé Resort and Spa, Chochola, Yucatan, Mexico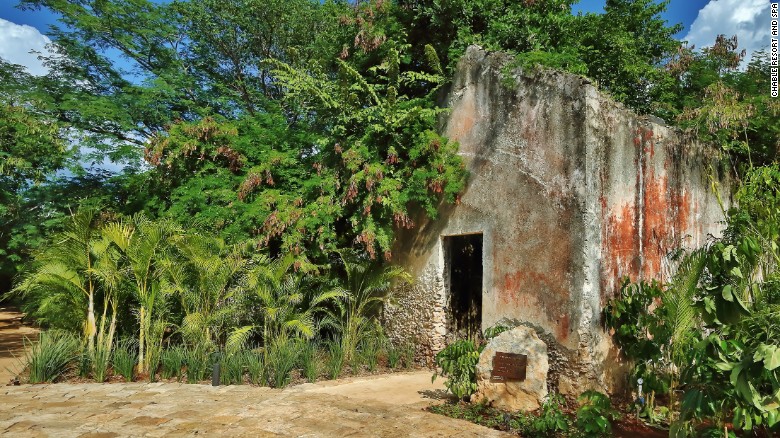 Chablé Resort and Spa cultivates a Mayan garden.

Located on Mexico's Yucatan Peninsula in the heart of the Mayan world, the new Chablé Resort and Spa pays homage to ancient tradition with its Mayan garden.

A rainbow of traditional Mesoamerican crops, including maize, squash and chaya leaves, are thriving. Herbs are grown in raised beds made from locally sourced wood and constructed without human-produced elements, keeping with ancient agricultural practices.

Guests are welcome to attend a traditional blessing of the bounty each morning. The resident horticulturist plants seeds in organic soil and encourages guests to participate in the gardening. Nearly all of the mouth-watering produce served in the hotel's three eateries, including herbs for tea, is harvested daily.

Chablé Resort and Spa, Tablaje #642, Chocholá, Yucatan, Mexico C.P. 97816, +52 55 4161 3085 or +1 888-424-2253 (from US/Canada); Starting nightly rate: is $1,040 (includes breakfast)

Petit St. Vincent, St. Vincent and the Grenadines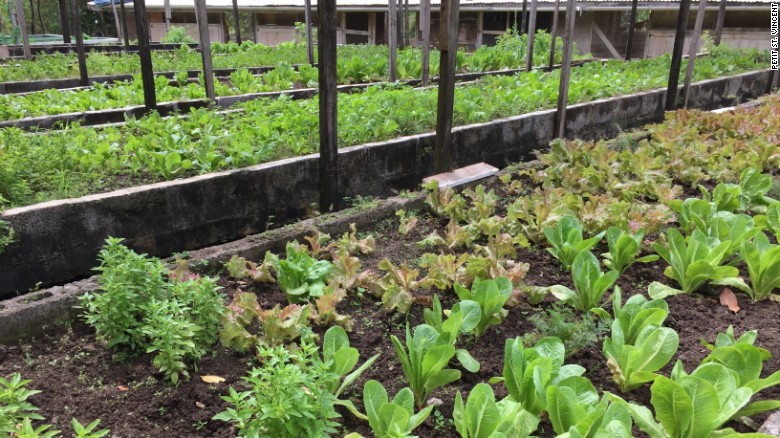 Petit St. Vincent's garden is right outside the resort's kitchen door.

Environmental stewardship permeates many aspects of life on the exclusive, low-tech Caribbean island of Petit St. Vincent. With a large organic garden just outside of the kitchen door, the resort benefits from an unbeatable variety of tropical fruit, produce and herbs.

Indonesian-born chef Andi Cahyono collaborates with chief gardener Roy Doyle to grow lemongrass, Thai basil and winged beans for Cahyono's Asian-fusion recipes. Callaloo and Caribbean vine spinach add zing to traditional West Indian dishes.

Wake up to just-off-the-tree mango and watch the sunset with a snack of fragrant spice cake, loaded with ginger grown on the island. With 400 free-roaming chickens, the morning eggs travel from coop to plate in minutes.

Petit St Vincent, the Grenadines, St. Vincent & Grenadines; +1 954-963-7401 or +1 800-654-9326 (from US/Canada); Starting nightly rate is $1,100 per cottage, per night, all meals included

Nita Lake Lodge, Whistler, British Columbia

There are a host of sustainable practices in play at Nita Lake Lodge, but the seasonal rooftop garden is the most delectable. It shows up in farro salad with pomegranates and a smattering of rooftop herbs and pan-seared ling cod with Nita's garden oregano and raspberry vinaigrette.

Even in the depths of winter, the culinary team dreams up plant-enhanced offerings, including ethereal macaroons infused with homegrown dried lavender. The property sits on the shores of pristine Nita Lake, just a stone's throw from Whistler's famed skiing, so winter guests are surrounded by the region's feathery powder as they dine.

Nita Lake Lodge, 2131 Lake Placid Road, Whistler, BC, Canada, VON 1B2; +1 888-755-6482; Winter nightly rates start from $259 (CAN) plus tax per night, summer rates are $229 CAN + tax

Allison Tibaldi is a New York City-based travel and food writer who has written for USA TODAY-Go Escape, Time Out New York, am New York, off Metro and other travel publications. Her work can be found at allisontibaldi.com.